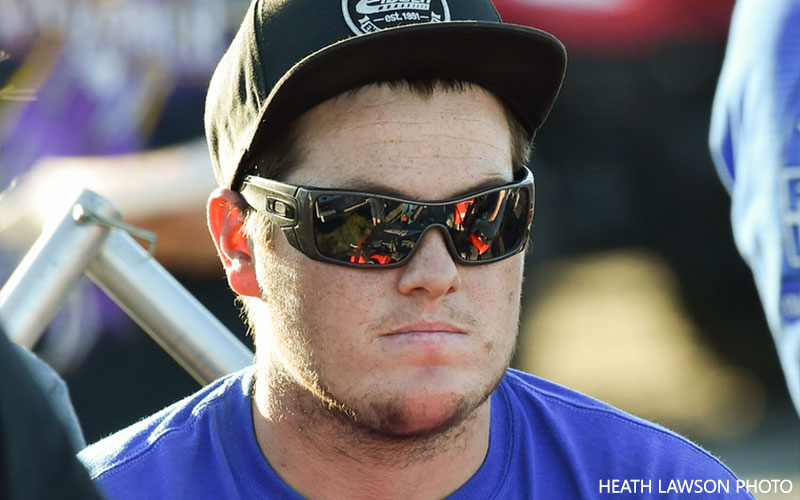 Ricky Thornton Jr. of Chandler, Ariz., will replace fellow Arizonan R.C. Whitwell behind the wheel of the Burrton, Kan.-based Gressel Racing Dirt Late Models and open-wheel modifieds, team owner Ed Gressel on Monday confirmed to DirtonDirt.com.
One of the country's winningest modified drivers, Thornton, 26, is scheduled to debut in Gressel's Hughes Chassis in the season-opening event for the USMTS, Feb. 8-11, at the Cotton Bowl Speedway in Paige, Texas.
Gressel said Thornton will drive for him full-time in both divisions the rest of 2017.
The driver change came after Whitwell, 32, of Tucson completed the Keyser Manufacturing Wild West Shootout at Arizona Speedway in Gressel's equipment.
Whitwell, who joined Gressel Racing last fall after the Kansan split with Ryan Gustin of Marshalltown, Iowa, had a top finish of sixth in four Late Model miniseries features and placed as high as second (behind Thornton) in the USRA Modifieds.
"It just didn't work out with (Whitwell)," Gressel said Monday while still in Arizona. "Ricky drove for me last fall (finishing second Sept. 24 during the Featherlite Fall Jamboree at Minnesota's Deer Creek Speedway before Whitwell was available) and I told him if it didn't work out with R.C. then I'd get him, and that's what happened.
"He's a good driver. He's got a lot of talent and he's really doing good, so I'm happy to get him."
Thornton has impressed in part-time dirt late model action, including selected starts in J.R. Haley's Baldwin, Wis.-based car. He finished fourth in the Jan. 7 WWS opener for Haley but was sidelined the rest of the week by a Jan. 8 feature crash.
Whitwell commented via text message that the pairing with Gressel didn't click as well as both sides had hoped. He'll begin looking for a new ride and is hopeful that "something will come up."
Story courtesy of DirtonDirt.com.