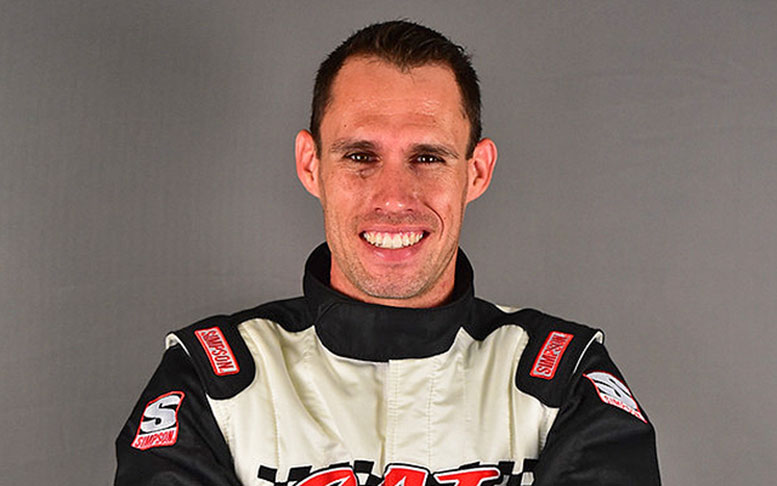 Tucson, Ariz., native and standout driver R.C. Whitwell, has been selected by Ed and Cinde Gressel to fill the seat of the Gressel Racing operation going forward.
Whitwell—a successful Late Model and Modified driver—will continue to race in both divisions for the Burrton, Kan.-based team.
"I'm looking forward to doing a little more racing next season, and I feel like R.C. Whitwell can put us up front a lot," stated team owner Ed Gressel. "I was looking for a guy who runs well, is willing to travel and has diverse experience. R.C. will help work on the cars and be in Wichita primarily."
Whitwell is no stranger to being a hired a gun; he's raced that way for the past several years. Prior to accepting the ride with Gressel Racing, he was racing for Mike Wedelstadt. A winner of their first two races at the tail end of the 2015 season, Whitwell had not cracked victory lane this year, but in the past two shows he had finishes of fifth at the Mississippi Thunder Speedway's USRA Modified Nationals and third at the Featherlite Fall Jamboree at the Deer Creek Speedway this past weekend.
"I am very surprised my name was even thrown in the hat at all—it was mind-blowing to me to be considered," commented Whitwell. "This season I had chosen my races a little more carefully, and am really looking forward to getting back and running more shows and high stature shows like the USMTS and big-paying Late Model races. There will be a lot of pressure to perform, but the team is set up so well it's something I'm comfortable with."
Equipment-wise, the operation will stay with Hughes Racing Chassis for Modifieds and Rocket Chassis for Late Models, both brands of cars Whitwell has experience with. His biggest career Late Model win came in a Rocket Chassis at an NDRL-sanctioned event in 2014 at the USA Raceway in Tucson. He also spent a part of two seasons running a Hughes Racing Chassis in 2008 and 2009.
"I'm glad to be racing both brands of cars," Whitwell continued. "I've had help from Jason (Hughes) in the past and been to Rocket's shop too. It's always been important to me to keep good relationships with people in the industry; you just never know where you might end up.
"I've always been hands on for the most part, I like to work on cars in the shop and it gives me confidence in my equipment when I pull on the track. I need to know every inch of the car," Whitwell went on to say.
Earlier in his career, Whitwell attended the NASCAR Technical Institute in Mooresville, N.C., where he gained valuable hands-on racing experience. In 2014 he was the crew chief for Earl Pearson's Late Model efforts and has held a CDL license for several years, so driving the team's hauler, if needed, will be no issue.
Ed Gressel interviewed at least a half-dozen drivers before settling on Whitwell.
The newly-formed team will debut this Thursday at the Lakeside Speedway in Kansas City, Kan., for the "Deuces Wild" USMTS/USRA-sanctioned event, and then the rain-postponed Grant Junghans Memorial on Friday.
Whitewell will be driving the same car tha Ricky Thornton Jr. drove to a runner-up finish Saturday at the Featherlite Fall Jamboree.
"I have no outside obligations or distractions," Whitwell concluded. "I'm 100 percent focused on racing."
The hiring officially closes the door on one of the most successful owner-driver pairings in dirt racing. While employed by Gressel Racing since March 2010, Marshalltown, Iowa's Ryan Gustin won a slew of races including the 2012 World Modified Dirt Track Championship, 2013 King of America, 2013 Sooner Showdown and the team's biggest financial score, the $40,000-to-win USRA Modified Nationals three weeks ago.
Gustin also captured the 2011 and 2012 USMTS National Championships and a handful of Late Model races.
For more information about Gressel Racing, visit www.gresselracing.com or check them out on Facebook at www.facebook.com/gresselracing.
To learn more about the United States Modified Touring Series, visit www.usmts.com online or call 515-832-7944. You can also like us on Facebook at www.facebook.com/usmts, follow us on Twitter at www.twitter.com/usmts and Instagram at www.instagram.com/usmts or subscribe to our YouTube channel at www.youtube.com/usmtstv.